Orion Slave Girl Barbie Doll
Mattel will be offering an exclusive Vina Barbie at San Diego Comic-Con in honor of Star Trek's 50th anniversary.
It's every little girls dream to have their very own Orion Slave Girl right? In honor of Star Trek's 50th anniversary Mattel is bringing Orion pheromones into the world of Barbie with this Vina doll. Vina, who was played by Susan Oliver, famously appeared in the Star Trek pilot episode "The Cage".
I'm not sure how I feel about an Orion Barbie, I guess the best word would probably be "confused."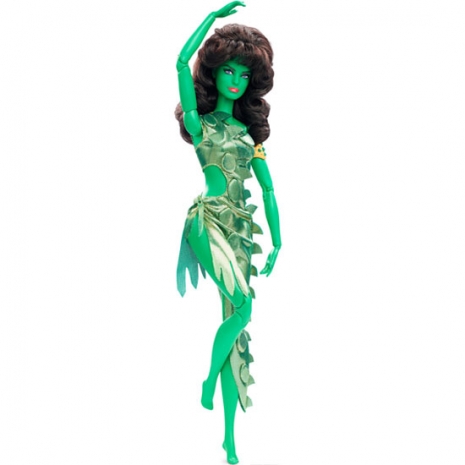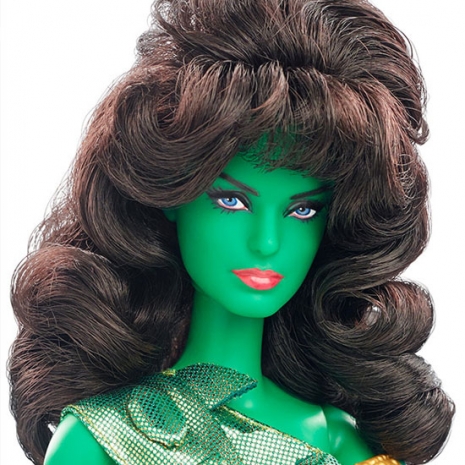 The doll looks great and since this is a limited run that you have to be at San Diego Comic-Con to grab I don't think you have to worry about explaining Orions to your daughter anytime soon.
The Barbie Vina doll is priced at $50 and will be featured on Mattel's SDCC pre-sale site on Matty Collector starting June 16 for subscribers only (Early Access), and from June 16 through June 25 for everyone else (All Access). Orders must be picked up in person at San Diego Comic-Con.
Mattel and
Matty Collector
already brought us the very cool
Spock leaning on a 1964 Riviera Hotwheels ca
r and now they have an Orion Barbie, it's obvious that Mattel wants to make the most out of Star Trek's surge in popularity.